Veggie Dating Community for

Veggie Singles
We Are Your
Veggie Dating Community
For vegan dating and vegetarian dating.
The veggie community for all veggie singles.

For chatting, flirting and dating.
Or just for meeting new people.

Are you looking for like-minded people?
Vegans, vegetarians and all others

who are interested in a conscious, ethical &
ecological lifestyle come together with us.

No matter what your veggie motivation is,
we warmly welcome all like-minded people.

A Place for
Vegetarian & Vegan Singles
Being veggie is part of your lifestyle.
You're looking for people who share this with you?

You Me Veggie is the right place for you.
Search for a partner in our community,

make new acquaintances and friendships,
and maybe even find the love of your life.

We are the place for vegetarian & vegan singles
and the community for all veggies.

You Me Veggie is permanently free.
You Me Veggie, your & my veggie community.

---
Real profiles of authentic veggie singles. All photos verified by hand.
Permanently make veggie contacts and write messages for free.
With area search. Find veggies from your surroundings.
Extensive features. Secure technology. Reliable service.
---
---
---
Often, being vegan or vegetarian isn't just about nutrition. It's a way of life and a philosophy.
With us you will find vegan and vegetarian people who share your lifestyle.
No matter whether you are looking for new acquaintances, friendships or a partner, you will find it with us.
You Me Veggie is the singles and dating community for all vegan singles & vegetarian singles. For chatting, flirting, dating - and, of course, falling in love!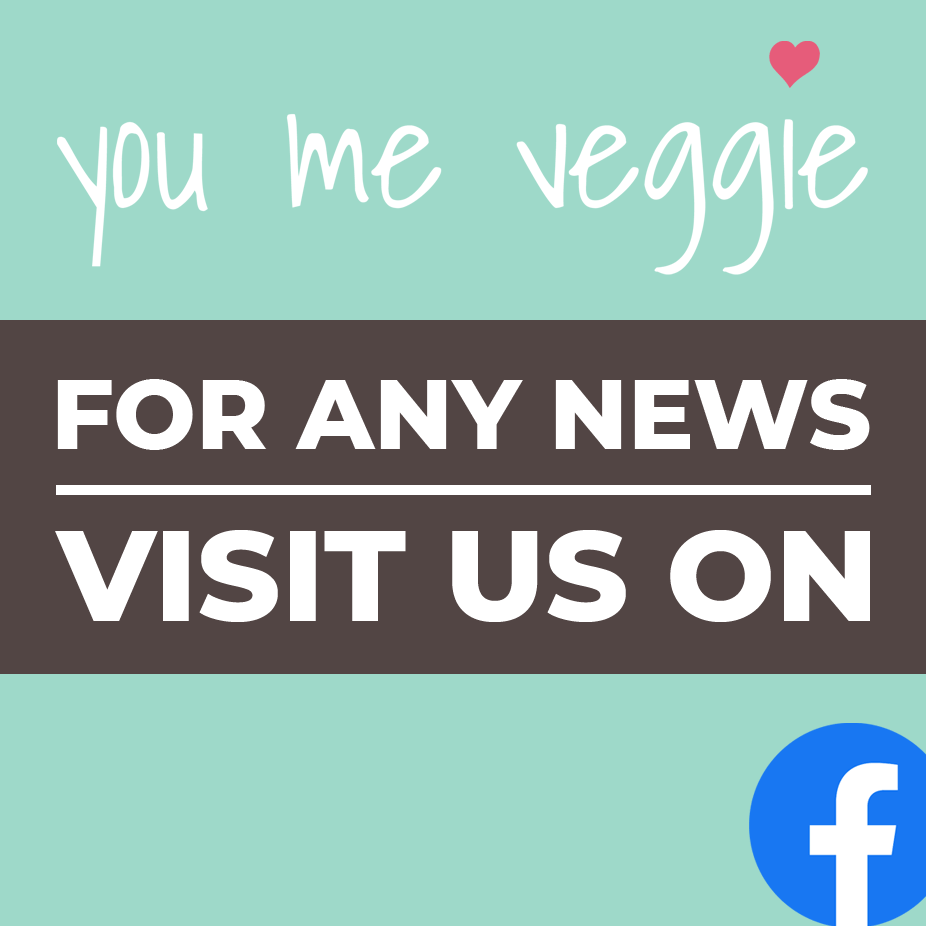 Easily find other vegan singles and vegetarian singles in your area – with our circumcircle search.
Only wanted mail reaches you – with our contact request system you decide who you come into contact with and stay with.
We only have active members – we automatically remove inactive users after more than two years.
We accompany you everywhere – You Me Veggie is optimized for smartphone, tablet and desktop.
---
You Me Veggie is the singles and dating community for vegans, vegetarians, fruitarians and all those interested in an ecological and ethical lifestyle. We are the vegan dating site and vegetarian dating site. But we are not only a vegetarian-vegan dating service, we are also a community for all veggies, no matter if you are a veggie single looking for a vegan date or a vegan partner or not. You can use your profile to indicate whether you are looking for a relationship, romance, or just new friends or like-minded veggies for leisure activities.
Living in harmony with nature and mindfulness for other creatures are not easy to achieve for modern individuals. Veganism and vegetarianism are relatively new trends in human history, which have only gained traction in recent decades. The people in our society who are committed to this way of life are becoming increasingly visible today. Living a vegetarian and especially vegan life also means taking a step towards a lifestyle in harmony with your environment and other lives.
With You Me Veggie you can find like-minded people. As a vegan single or vegetarian single, you don't have to make any compromises when it comes to finding and choosing a partner with regard to your attitude to nature and animals. We are the veggie community that makes all of this possible for you.
Tell about yourself on your profile and what veganism or vegetarianism means to you personally. Use the search function to find vegans and vegetarians in your area who think the way you do. Meet like-minded people in veggie chat and find new friends, acquaintances, and maybe even your partner or the love of your life.
You Me Veggie is the vegetarian-vegan dating site for vegan singles & vegetarian singles looking for a partner. We are vegan dating and vegetarian dating. We are the veggie community that helps you to interact with other vegans and vegetarians. Our site is permanently free.
No matter which part of the world you are from or wherever your journey may lead to, we welcome everyone who strives for an ethical and ecological way of life in harmony with all living beings and the environment. Welcome to You Me Veggie!